PLANT PROPAGATION IN WATER
Propagation is not always successful on the first few tries, but we encourage you start somewhere because it's rewarding when it works! You. Got. This.
Place your plant cutting(s) in your glass vessel and put it in a spot that receives bright to moderate indirect light. Do not place in strong, direct light or super-low light.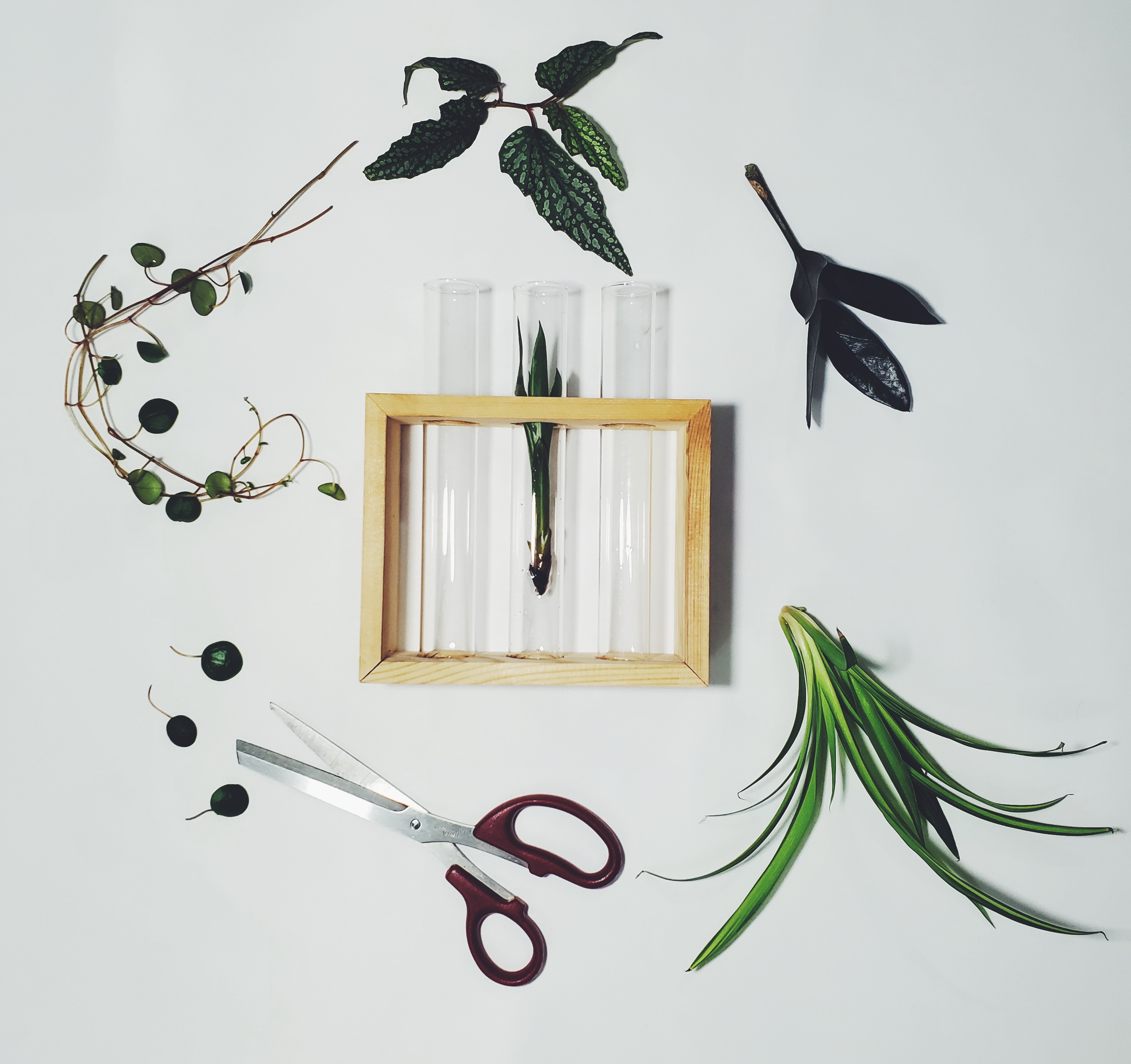 Make sure to check your water!
Arguably, the most difficult step: be patient! Check root growth from the node on a weekly basis. Add fresh, tepid water when needed. You can replace the water every few days, or simply top off the vessel with fresh water when it's looking low—as long as there is no murkiness or fungi growing. If the water is murky, we recommend replacing it for the health of the growing root system.