Why Subscribe To Our Monthly Plant Surprise Box?

💚 Our Jungle box is our best deal! It is cheaper than buying individually. Our 6" plants are usually $25 and our 4" are $11+. In our jungle box you get 3 plants (1x6"+2x4") for only $40. 
💚 Every month, get a chance to win a gift in your next box. (when you share and tag us with your new plant subscription.)

💚 Get a friend to join and both of you get a $10 dollar off when they subscribe. Link available on your CUSTOMER PORTAL, EMAILS and AT THE ENDOF THE CHECKOUT.  (refer as many friends as you want and get a discount for all of them!)
💚 You have a set budget for plants every month. If you stop and calculate how much you spend a month with plants, it's likely way more than $40 bucks!

💚 Plants come to you and not the other way around 🌿📦🚪

💚 Surprises are fun! We had customers telling us that sometimes they had their worst week and our plant surprise cheered them up!

💚 Love is unexpected not planned. Fall in love with plants you least expected.

💚 Need help? We are always available for support!

💚 Build a jungle! Plants will teach you about care, patience, work (it takes work to learn about each plant but it is also so rewarding).

💚 Not happy with our plant quality? Contact us and we are happy to replace it🌿⭐

💚 We guarantee not to repeat plants but we don't know about plants you already have so you can always: Exchange plants with friends, gift them or add plants together to make it fuller.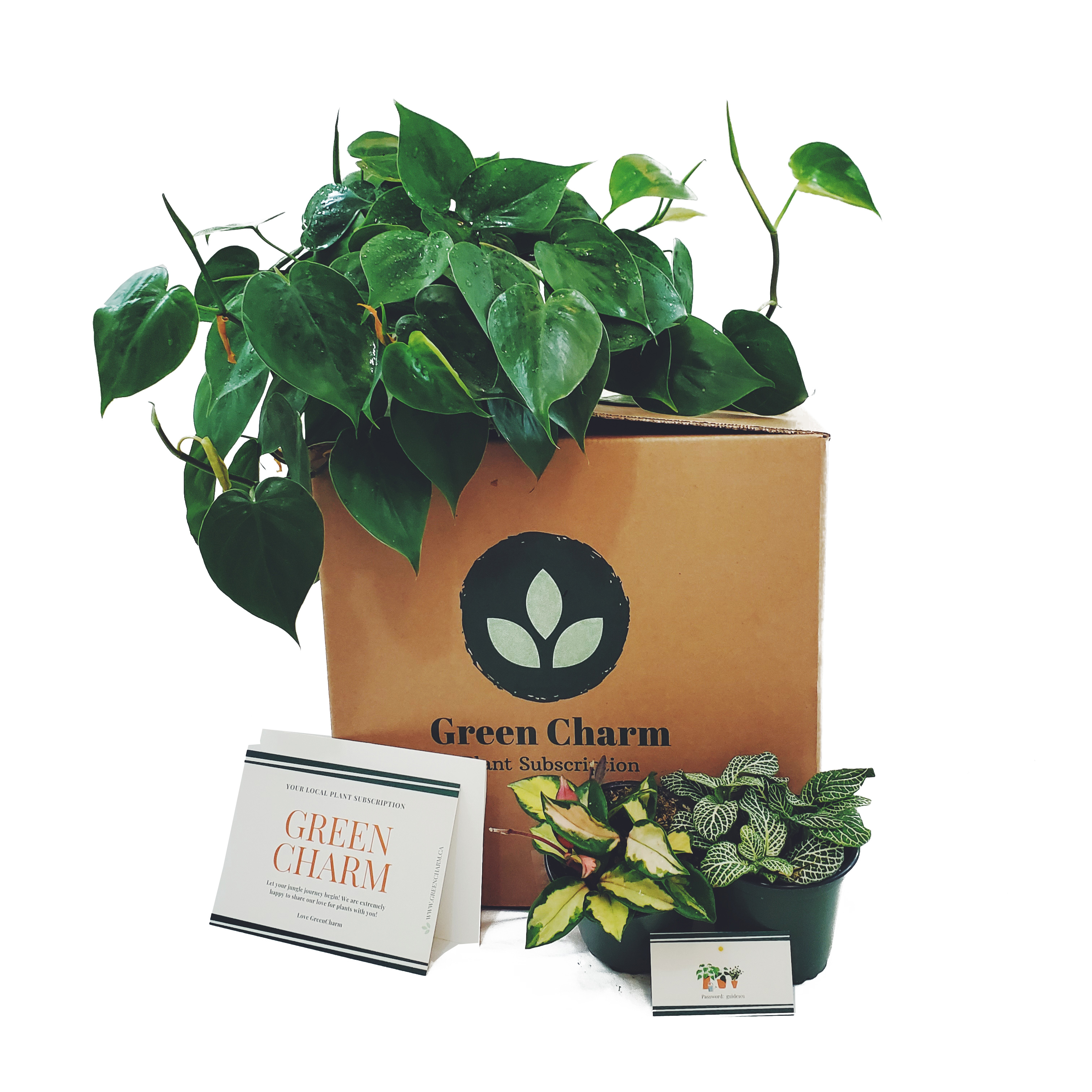 This package includes 3 healthy premium plants; 1 x 6" +2 x 4" . This is perfect for those who want to upgrade their indoor jungle or start a plant journey.  
SUBSCRIBE FOR 6 MONTHS AND GET
THE NEW PLANT PARENT BOOK FOR FREE!
August's Jungle Box Delivered!
Delivery Time For
August Jungle Box!
/** * @var $module \Ucraft\Module */ ?>
E.A. Bucchianeri, Vocation of a Gadfly

"There's something satisfying about getting your hands in the soil."

William Scranton

"None of us knew what this power plant looked like. We had no schematic drawing."

— Gertrude Jekyll

"The love of gardening is a seed once sown that never dies."

— Alice Sebold

"I like gardening — it's a place where I find myself when I need to lose myself."

— Janet Kilburn Phillips

"There are no gardening mistakes, only experiments."
A plant surprise delivered every month. Just for you!